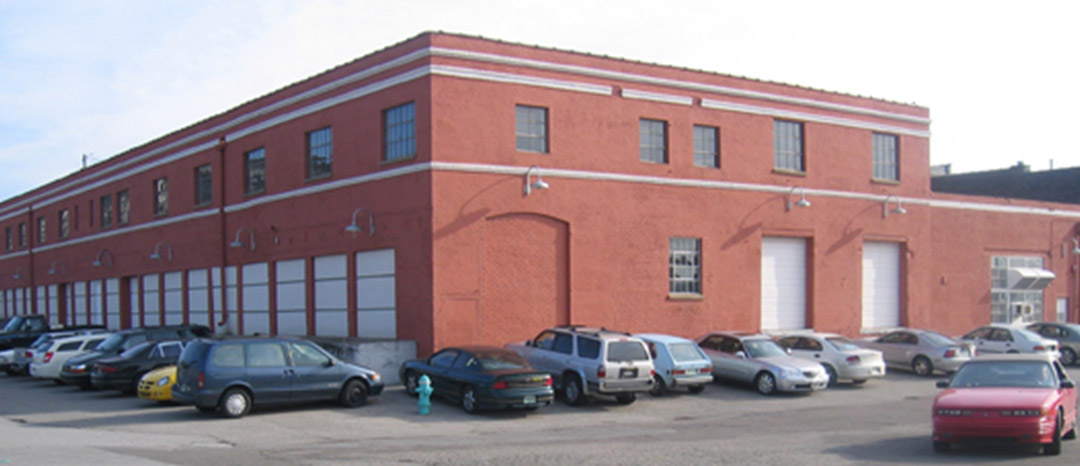 311 S. Alabama St. Indianapolis, IN.
311 S. Alabama Street with it's 19th Century industrial facade is surrounded by the busy 21st Century headquarters of some of the world's largest firms and the daytime population that goes along with so many large headquarter office buildings. Now, with the addition of 2500 Rolls Royce employees, the demographics get even better. And, with the development of over 650 new, upscale apartments, condominiums and townhomes, a Luxury Boutique Hotel and a state of the art YMCA within walking distance to the site, a significant, demographically desirable population and superb nighttime activities can't be far behind.
Loaded with character and potential, 311 S. Alabama has high ceilings and brick interior walls serving to provide an aggregate of nearly 40,000 SF on two levels (27000+/- and 13,000 +/- SF). While, currently zoned industrial, the possibility of placing office, retail and or restaurant space into a building with such character and inspirational views temps all who visit the site. The transformation will happen …and soon. The question is not if, but, simply when.
Accompanied by several Fortune 500 and 1000 companies, 311 Alabama Street is part of the 40-acre Quadrant Four urban office park project located within walking distance southeast of downtown Indianapolis, the capital of Indiana. Included in this evolving development are the world headquarters of Eli Lilly, one of the world's largest pharmaceutical companies, WellPoint, the nation's largest Blue Cross Blue Shield provider, and the 350,000 Square foot headquarters of Indiana Farm Bureau Insurance, the largest writer of farm insurance and the second largest writer of personal lines insurance in Indiana. Rolls Royce has recently inked a deal to consolidate 2500 of its central Indiana office employees into the nearby Farris Campus.
And, the above overview fails to even mention Conseco Field House, home of the Indiana Pacers and 220 nights of concerts, athletic events and meetings or the nearby Lucas Oil Stadium home of the Indianapolis Colts and many additional convention related activities. 311 S. Alabama has the potential to be the perfect spot for almost any restaurant, office or business.
Download the printable Flyer HERE.